Sell or Rent your Property
Properties URGENTLY required for awaiting Clients ready to buy...
Updated February 2016
2 and 3 bedroom apartments with sea views in Las Americas.
2 bedroom apartments in Playa Graciosa, Parque Tropical and surrounding areas of Los Cristianos.
Refurbished Fincas/Country houses in the South of Tenerife.
Distressed sales for property investors in Costa del Silencio, Las Galletas, Chayofa, Los Cristianos and Las Americas.
We're receiving enquiries for the following property types...
Updated February 2016
2 bedroom apartments for sale in the South of Tenerife for under €100,000
1 and 2 bedroom apartments for sale in Golf del Sur under €150,000
Villas for sale in Fuerteventura in the Caleta de Fuste area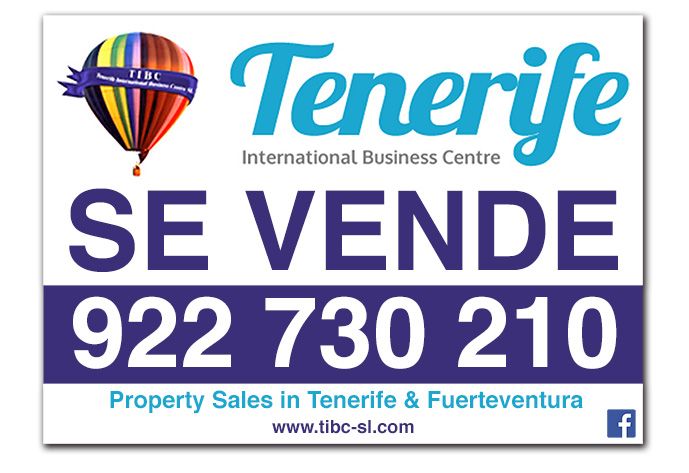 Why instruct TIBC to list your property For Sale?
1. We have a growing shortlist of serious buyers looking to buy property in Tenerife and Fuerteventura
2. Communication is key, we keep you updated with how much interest your property has had. We provide feedback from viewings 100% of the time and we will not waste time by arranging any viewings unless the potential buyer has been thoroughly qualified.

3. Your property will be valued at a realistic and fair price according to the market situation, owners personal needs and at a price we would expect the buyer to be comfortable with.
4. We provide buyers with a ONE STOP SHOP service when buying property in Tenerife or Fuerteventura. We are exclusive agents for Liberty Seguros so we can tak care of all their insurance requirements; we handle over 7,000 clients' tax returns every year; we handle the entire transfer of title deeds/conveyancing process from setting up the client with NIE numbers and bank accounts to Compra Ventas (sales contracts) to changing the names over on their utility bills.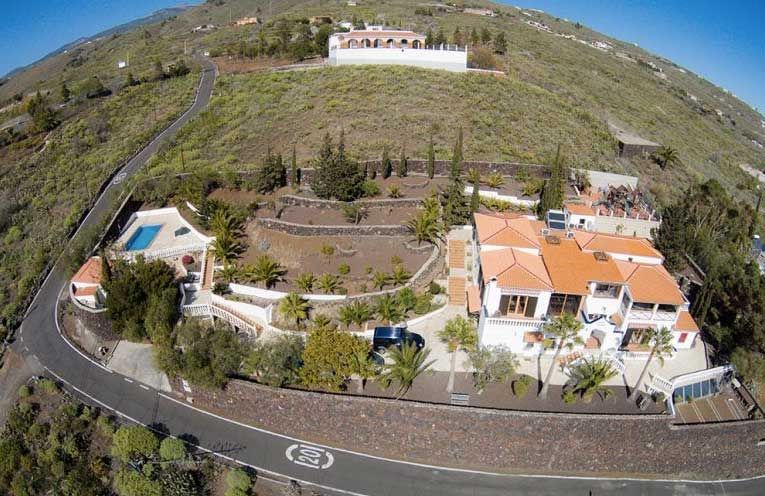 5. Technology is great! We take full advantage of the latest technology and online tools. We have "top notch" imaging equipment including an aerial drone, image editing software, the photography and video production skills and advanced cameras to make sure your property is presented to the best of its ability - YOU ONLY HAVE ONE TIME TO MAKE A GOOD FIRST IMPRESSION!
6. Exposure - Your property will be found in all the right places by serious buyers. There's a list of the property portals in which your property will be displayed below. We work with other multi lingual agents who check our website on a regular basis for the latest properties for sale for their International clients.
Here are just some of the property portals and other websites which all our properties are added to:
Woods the Estate Agents - Highly ranked in Google Search
Zoopla & Primelocation - Over 5 million visitors a month from over 60 different countries
ThinkSpain - Very popular property search engine
PisoCasa - Popular property portal for Spanish buyers
What now?
Get in touch with the estate agents at Tenerife International Business Centre SL!
Valuations: If you are only thinking of selling your property in Tenerife or Fuerteventura and would like a valuation and market appraisal, TIBC charge a fee of 150 Euros. This will be refunded if you decide to list your property for sale with us and if we find a buyer for your property.
Rent your Property with us
TIBC are currently finding tenants for properties to rent on a long term basis which we take on within just 48 hours. We have a large waiting list of clients looking urgently for 1, 2 and 3 bedroom properties to rent in Las Americas, Los Cristianos and Costa del Silencio for rent.
All our tenants are strictly allowed to rent for a minimum of 3 months. Our tenants are vetted thoroughly - they must hold a secure permanent works contract and we must be able to feel as though we can trust them in our own homes as much as we would trust them in your home! A full, legal rental contract is issued.
Our Charges: €75 contract fee to the tenant. 10% monthly management fee from the Landlord.
Optional: we can also take care of your Tax Returns and book keeping should you need us to. We also advise on how best to insure your property.