Estate Agents
Introduction
We have been selling property and looking after our clients since 1982! We have the great advantage of knowing the legal system inside out and have built up close relationships with all the "right people" such as lawyers, architects, bank managers, currency transfer companies and notaries which helps to make your buying/selling process a seamless one.
Our local knowledge, honesty and experience in dealing with property buyers means we can offer a valuable, transparent insight in to property and we will work closely with you to find the right property for you. Our ethos is to not just sell you bricks and mortar (or should we say breeze blocks and cement - more apt for the Canary Islands!) ...but to be the people who you can turn to and feel confident dealing with while living in Tenerife. Our clients treat our business as a "one stop shop" for everything else which comes with living in Tenerife - insurance, paperwork, banking, financial planning, tax returns and all that other fun stuff!
Before listing a property for sale, we ensure that all paperwork is up to scratch and that what we are selling is completely legal, and priced fairly. We also make sure we know the property inside out and don't just show our clients the "good bits" - we act honestly and with complete transparency and will tell you about any negatives which may be overlooked before you sign on the dotted line.
If you're thinking of selling or renting out your property in Tenerife or Fuerteventura, click here to find out how we can help you or get in touch and speak to us.
We also offer a valuation service. So if you're THINKING about selling your property and want a good idea of what sale price you could achieve, we can give you an informative and accurate valuation according to the current market situation. The charge for this service is €150 and would be refunded if TIBC sell your property.
What's included in our estate agency service?
We offer a one stop shop for all your conveyancing needs:
- Valuation
- Marketing
- Contracts
- Opening bank account for the buyer, obtaining the relevant ID, etc.
- Notary
- Transfer of title deeds and all utility bills
- Registration at the tax office
- Insuring your property
- Ongoing support is always available to keep you up to date with the latest changes in laws and taxes.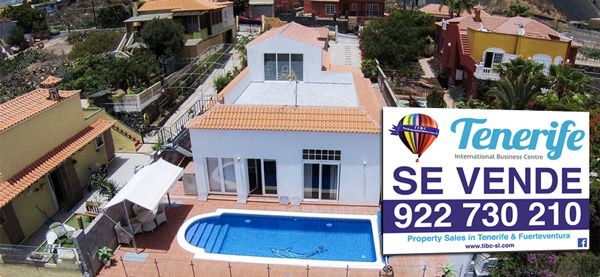 Quick Links
Why sell your property or rent out your property with us?
2 bedroom apartments for sale in Los Cristianos
2 bedroom apartments for sale in Las Americas
View all our properties for sale in Tenerife & Fuerteventura